This site is certified by Google to be "mobile friendly". Let me know if you have problems.
That was my last personal ride. It has been sold.
Here is a link to its sale and information page:
https://bmwmotorcycletech.info/1995-R100RT-Sale.htm
That page also covers some of my now-long-gone 1984RT.
Technical information on this website is


(and, I hope you get lots more than you paid-for...or, didn't)
But, if you want to help with costs, click here: DONATING
That page also has history and information about this website.
You will be interested in reading that page.
Internet mailing LISTS, Groups, Airheads Club & website, ...etc.:
New to Internet Mailing Lists? New to BMW motorcycle riding, riders & E-mail? ... click & read the short article: https://bmwmotorcycletech.info/bmwpeople.htm
After which you may want to read this, one of my two articles on resources:
https://bmwmotorcycletech.info/url.htm
The other article on resources? https://bmwmotorcycletech.info/references.htm
"Airhead" is slang for a BMW boxer (two-cylinders, opposed) air-cooled motorcycle equipped with a tunnel engine, manufactured between December 1969 (the beginning of the /5 series) and the end of production of this style of engine in 1995-1996. "Airhead" does not include other opposed cylinder twins, whether air-cooled or not.
Please post technical inquiries about Airheads to the Airheads LIST; and not directly to me. In that way, your questions (& answers, which may come from several sources on that LIST, and not just me), will help more than just you. This helps me, as the amount of time I used to spend on individual replies was huge. I need time to eat, sleep, and have a life!
The clickable link, https://airheads.org, the Club's website, shows how to join the Airheads Club. The website contains many things, including numerous technical articles, many of which I wrote. Try not to confuse the Club and its website with the Airheads internet mailing LIST. Possibly a majority of Airhead owners in the USA are members of the Airheads Beemer Club (ABC), and are also members of the E-mailing LIST. When you are a paid member of the CLUB, you receive the monthly printed-in-color-on-paper publication, AIRMAIL. You can join the Club on that site; or, obtain a snail-mail form, copied from the last page of the monthly Airmail, from a Club Member. Snowbum does written quite a few articles for the Technical Tips section.
The Airheads E-mail LIST is primarily for inquiries for immediate technical information. You can get information on the Airheads internet mailing LIST by going to the following URL. Snowbum is a Moderator/Administrator on that LIST. The LIST and its ISP host Micapeak.com do not spam you; do not sell or otherwise pass out your E-mail address; do not put advertising into your or other folks E-mail messages. I, Snowbum, monitor and participate on that List, nearly every day.
Join here: https://lists.micapeak.com/mailman/listinfo/airheads
Hint: I suggest you do NOT, when joining, select the Airheads List Digest mode, it is much less helpful than you might think. Digest mode WILL REQUIRE YOU TO DO MUCH MORE EDITING if you are replying to a LIST message. If you do not do that editing, you will annoy a lot of folks, and cost others $$, because you will likely, unknowingly (at first), post an entire Digest in your reply. In addition, you may not easily see a single sender's E-address to reply singly. Failure to edit is VERY annoying, particularly for those using hand-held devices, and excessive message length costs money for those that pay by the byte. Basic editing instructions are available at the following link. It does not cover Digest mode ...ask on the LIST. What this linked article DOES cover is extensive: HINTS FOR E-MAIL. TEXT EDITING. HOW TO INSERT ASCII SYMBOLS & CHARACTERS. HOW TO USE FOREIGN COMPUTERS. WHERE IS THE @ CHARACTER??
https://bmwmotorcycletech.info/E-mail-and-special-characters.htm
An Airhead group in the UK is https://bmwaf.co.uk. That's the BMW Airhead Fellowship. Their new-in-2019 on-line publication is Our Airhead. I wrote articles for the previous UK on-line publication, The Airhead (which the new one replaces).
Facebook Groups:
(membership is from many countries in all of these). All have many thousands of members:
https://www.facebook.com/groups/airheadsbeemer/
https://www.facebook.com/groups/airheadsaustralia/
https://www.facebook.com/groups/bmwairheads/
Snowbum participates in Facebook-based Airhead groups, now and then.
http://www.facebook.com/groups/anzairheads/ Australia and New Zealand mostly, but not exclusively.
A wee bit of a rant:
I, Snowbum, "have problems" with Facebook, besides big security and privacy concerns for all of us. I should participate on Facebook groups, considering the numbers of people in those groups, and the questions asked, and also considering the too-low usage by those Facebook posters of my own website you are reading this on. I believe it is quite difficult to find past topic threads on Facebook. Replies help only a few people at a time. Those are just two of the things that make Facebook groups poor as a place for information. Facebook was designed for Social Interactions ....and to grab/steal your personal information so YOU can be SOLD for advertising. The end result is Facebook AND OTHER SOCIAL MEDIA sending advertisements to you and everyone else, including doing their best to involve anyone you know or communicate with, no matter how; and, to sell anything about you that they can gather, which is A LOT. This is what our mass media world, the information, and dis-information society, is doing to us.
For Airhead owners purposes, Facebook enables STATEMENTS, MISSTATEMENTS, & GUESSES (to be polite) to be transmitted to many tens thousands of people in a few seconds.
I am aware that Facebook groups has had a way to search for past discussions on some topic, or even a poster's name. Near the top of your group's page, look for the small box with a magnifying glass symbol. Type the word or words, briefly, into the box, and press ENTER, or whatever your method will be. Still, Facebook is, in some respects, an ongoing catastrophe, and I expect it will continue to get worse. I MAY, in the future, drop ALL of my Facebook (and other social media) involvements. I believe that the Airheads LIST is the BEST source for technical information for you, and DOES have a good searchable archive. You also get replies from many well-known experts. There is no cost to you, and the LIST does NOT spam you, nor does the LIST grab information about you!

I suggest you join the Vintage BMW Club, which is not Facebook-oriented. My website is hosted by that Club, and will be owned by that Club when I die.....and the Club website has numerous Forums. https://vintagebmw.org/ The Club covers all BMW models from the very first BMW motorcycle in 1923, to the last, in 1996. I think you should join that club AND the Airheads Club.

Internet-based FORUM for the K1200 & K1300 series:
https://www.k-bikes.com Snowbum does not participate.
There is a K11 owners group list. The site is usually active in its FORUMS section. www.K11OG.org
Snowbum very seldom participates.
http://www.k100-forum.com/forum MANY technical articles, ETC.
https://IBMWR.org Sometimes known as "The Big LIST", the Internet BMW Riders website covers all BMW motorcycles, with lots of technical articles and a marketplace. Snowbum monitors & sometimes, if rarely, participates on the IBMWR tech list, which you can sign up for, on the website.
https://bmwsporttouring.com Oilheads, Hexheads, Camheads, K bikes; and, generally, any BMW rider into sport touring. Snowbum does NOT monitor nor participate here.
Some other important LISTS and FORUMS are shown in this, below, Technical Articles List page, in the specific K bike or Oilhead areas.
https://forums.bmwmoa.org/ BMW Motorcycle Owners of America (BMWMOA) has forums on BMW products since BMW began, right up to the present moment. You must be a member to access and participate fully. Snowbum rarely participates on the BMWMOA Airheads FORUM.
---
Legal stuff:
The information on this website is provided at no cost and without any warranty whatsoever. It is my personal information & opinion, which you may use at your own discretion, for personal use only. Your usage does NOT make me liable for any problems you may have. Improperly maintained motorcycles can lead to serious injury or death or unavoidable accidents. I am not responsible for any errors contained herein, and I make no legal claims whatsoever as to the safety, validity, or veracity of the information contained in these documents. Any use of the information contained in/on this website, that leads to any work you choose to do or not to do on your or anyone else's motorcycle is done at your own risk. If you do not know what you're doing, take your motorcycle to a reputable shop with skilled professional mechanics. The instructions & information contained in this website merely documents how the author may ....or may not ....do his own maintenance.
---
Copyright. Use by you of my website pages or part of pages. Plagiarism, etc.:
Most of the articles on this website are copyrighted. All articles written by me on any page of this website are copyrighted, unless otherwise specifically noted otherwise. My copyright exists whether or not you see the © copyright symbol or statement. My website pages may show a copyright date at the top, and/or near the bottom. These dates are not necessarily the date that the original article was copyrighted by me.
You are granted use of my website pages for yourself, as printed or electronic copies. You are also granted approval for incorporation by reference (or hyperlink to my articles) for many other uses. You must not abridge, modify, shorten, or otherwise edit my articles, unless it is made clear that you are doing so, & you must prominently note any changes in intent or information. You are NOT granted permission to DUPLICATE my articles, in part, or entirety, without prior permission from me, except as above noted. Commercial duplication; or, editing, publishing, or sales in any manner the content or part-content of my articles; and/or failure to quote me as the source/author, use of plagiarism, etc.; including other commercial activity, beyond what is specifically herein allowed, will result in public announcement of same; and, if you do not cease & desist, will LIKELY result in prosecution under the laws of the United States; and other nations. These are NOT idle threats, I HAVE legally gone after those who plagiarize & otherwise misuse my written articles; including for monetary damages & lawyers fees. I'm very protective of my articles ...but I will usually grant you usage even beyond just for yourself ...so, ask!
One of the things that REALLY ticks me off is misquoting or partially quoting me in a way that may or could change meanings. I usually publicly correct such transgressions.
If I find that someone has modified my articles, or parts of them, & then claims them as their own work, I am usually nasty about such. Plagiarism is what that is called. THAT PERSON IS STEALING FROM ME. I WILL pursue LEGALLY for MONETARY & other damages, and I may do it to the absolute maximum any Court allows, unless that person quickly both corrects and apologizes, publicly. This is NOT an idle threat!
On purpose I do not make money off my articles (except if someone clicks on Google Ad-Sense advertisements or sends me a donation), and I don't want you to make money off my articles either. I do not want you copying my material to disc or other media, and then distributing or selling such, even at cost for just the media materials. Keep in mind that I update my website quite often. Only the latest on-line version is going to be accurate and up-to-date. To be sure you have the latest version of any article, use the F5 (refresh) button on a Windows computer, or, otherwise refresh the browser. Otherwise, your browser may have cached an old version.
You do NOT need my permission, if you follow the preceding, to use my technical material in many ways, but if you have any questions, you may e-mail me: e-mail
I try to allow you a quite broad & reasonable use of my articles & content. The rest of this Copyright section explains things in a simpler fashion.
If YOU have a website, & YOUR page where you have placed something from MY website, and so acknowledged (or a hyperlink to my website, which is always appreciated!) has advertisements that provide you income if folks reading your website click on those ads, I WILL NOT, in most situations, consider your webpage to be commercial use of my material, ...so I do NOT restrict your use of my material on such a page, so long as your usage is within what I have stated in my above Copyright and Creative Commons information sections.
---
I VERY frequently update articles on this website. This is important if you use a search engine that saves pages for faster loading, & doesn't update pages until they are next scanned; and who knows when that is (no matter the coding I use to have to try to get their robots to do it more often and to restrict caching). BEWARE of your computer 'caching' copies. Using a refreshed mode may be your best solution (just press F5 on Windows when any page you are interested in is displayed). It is best to go directly to this website's HomePage and from there scan way down to find the place to click to go to the Technical Articles List page. You can also press F5 on each page being looked at. This method is common to the Internet, but few seem to know about it. But ....:
The HomePage contains access to MANY things NOT on, nor even accessible, from this Technical Articles List page you are now looking at. Going FROM the HomePage to this Technical Articles List page (via the link near the bottom of the HomePage) will, 100% of the time, give you the LATEST version of any article by then finding and clicking on it, and then pressing F5. Please pay attention to what I am saying in this paragraph. I suggest you Bookmark ('Favorites') the HomePage and NOT the page you are looking at right now. Click HERE: https://bmwmotorcycletech.info/index.html
and bookmark (sometimes called favorites) THAT URL.
Revisions dates are 'usually' shown at the bottom of nearly all pertinent articles and are also shown in this Technical Articles List Page. I MAY make minor revisions withOUT changing dates.
Please report errors, omissions, and comments to me; such are welcomed: E-mail
Please post technical inquiries to the Airheads LIST or Vintage BMW Club forums, especially regarding Airheads; and NOT directly to me.
In this way, your questions (& answers which may come from several sources on that LIST, and not just me), will help more than just you. This helps me, as the amount of time I have spent on individual replies used to be huge. I need time to eat, sleep, and have a life!
---
Our bikes are getting quite old. The oldest Airheads (Airheads began with the 1970 models and ended in 1995-1996) are now officially regarded as antiques. You can not rely on just any BMW dealership (some are good) for repair work, not even for the proper parts and parts numbers. Dealership personnel may well not have the proper knowledge nor background. I strongly suggest you consider independent repair centers, especially ones that participate on Lists & Forums. Be cautious about folks, including independents, that put videos on such as YouTube. I have a list of Independents that I approve of. I do recommend certain shops & individuals, upon request. Especially see my Articles # 78 and # 78A, below.
BMW sometimes has incorrect part numbers, and sometimes ships wrong parts, or, rarely, poorly made parts. Be especially careful when ordering from companies, foreign or domestic, that may not be selling genuine or truly equivalent BMW parts. BMW has published service information errors! These published errors get passed along when re-published, by such as Clymers or Haynes! In some instances I do have "corrections to Clymers or Haynes, etc" information on this site.
---
Can't find what you want in this website??
Click in the small box just below. I have similar boxes scattered in the articles list you are reading. The Search page has information on how to search, plus the actual search function. The search engine for this website is powerfully good, but if it does not work for you, you probably have settings in your computer software that are restricting the search engine.
Airhead, K, and household things FOR FREE OR SALE OR TRADE (AND ...things I want): Click!
YES....There is usually even some FREEEEE stuff!

---
"There is always a greater idiot."
Make something idiot proof and you will eventually see a demonstration of this saying.
A common mistake that people make when trying to design something completely foolproof is to underestimate the ingenuity of complete fools.
"The measure of a man's character is what he would do if he knew he never would be found out." - Baron Thomas Babington Macauley
"An expert is someone who has made all the mistakes which can be made, in a very narrow field." --Niels Bohr
"...You cannot prove a vague theory wrong. Also, if the process of computing the consequences is indefinite, then with a little skill any experimental results can be made to look like the expected consequences." Richard Feynman, 1964
There are three kinds of men: The ones that learn by reading. The few who learn by observation. The rest of them have to pee on the electric fence. - Will Rogers
"We have all heard that a million monkeys banging on a million typewriters will eventually reproduce the entire works of William Shakespeare. Now, thanks to the Internet, we know this is not true." -Robert Silensky
"There is no practical reason to create machine intelligences indistinguishable from human ones. People are in plentiful supply. Should a shortage arise, there are proven and popular methods for making more."
"Under democracy one party always devotes its chief energies to trying to prove that the other party is unfit to rule---
---and both commonly succeed, and are right..." -H.L. Mencken

E-mailing snowbum: CLICK!
What's with this lamp? Interested in SuperTech? Click HERE for details!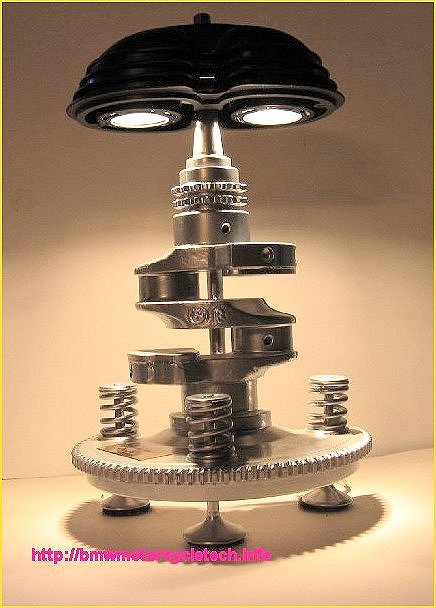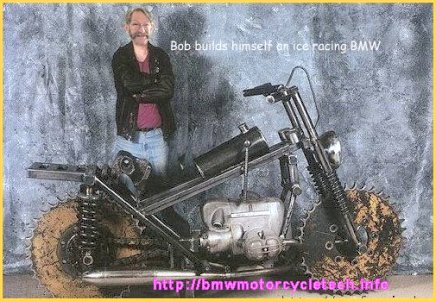 All the technical information on this site is:

If you want to help maintain this website: DONATING
You may be interested in reading that page, as it has a lot of information about this website there.

For a quick link to PayPal to donate: PayPal donating

Don't trust a mechanic without an attitude. Folks who know how to do things have opinions, & opinions aren't changed easily.
If the print font is too small, I suggest you use your Browser's ZOOM feature.
---
Risks and Rewards ...some life lessons:
To laugh is to risk appearing the fool.
To weep is to risk being called sentimental.
To reach out to another is to risk involvement.
To expose feelings is to risk showing your true self.
To place your ideas and your dreams before the crowd is to risk being called naive.
To love is to risk not being loved in return.
To live is to risk dying.
To hope is to risk despair.
To try is to risk failure.
But risks must be taken, because the greatest risk in life is to risk nothing.
The person who risks nothing, does nothing, has nothing, is nothing, and becomes nothing.
He may avoid suffering and sorrow, but he simply cannot learn, feel, change, grow or love.
Chained by his certitude, he is a slave; he has forfeited his freedom.
Only the person who risks is truly free.
Often attributed to the poet and thinker, Leo Buscaglia, but ...
the real author of this inspirational verse is Janet Rand.
---
Reading beyond this point and/or using content in my articles constitutes acceptance of my terms & conditions.
---
Month/Day/Year, is standard format on this website