The ads above are Google-sponsored.
Clicking on them at every visit helps support this website!
Clicking on something inside an advertisement helps even more!

R65 & R65LS (1981), R80ST, R45,
schematic & block diagrams
SEVERAL on this page!!
http://bmwmotorcycletech.info/R65Schematic.htm
38H
In addition to what is on the page you are looking at, here is a .pdf version of the 1981 R65:
http://bmwmotorcycletech.info/BMW 81 R65 Wiring Diagram 1-16-09 (1).pdf
http://bmwmotorcycletech.info/Euro-R45-R65-R80ST.pdf for EURO version.
Below, another version: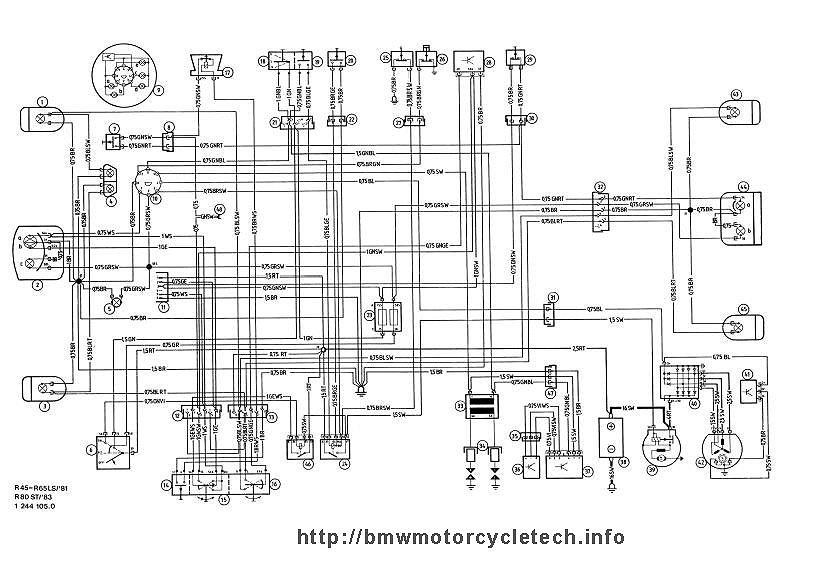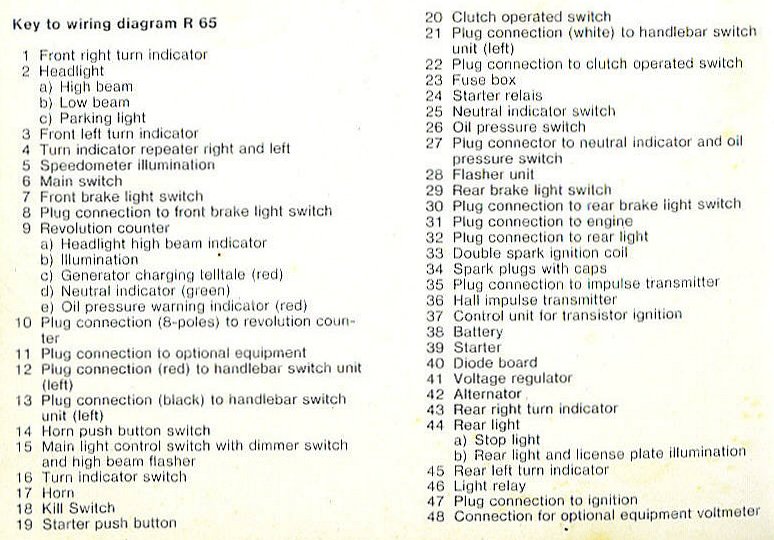 Below is a similar list of item functions, but a different version: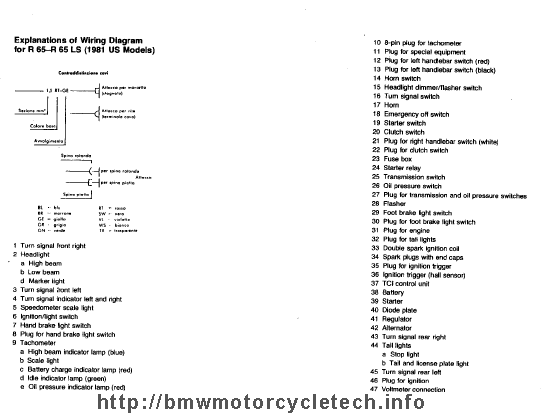 Below is a colored wires version of the diagram: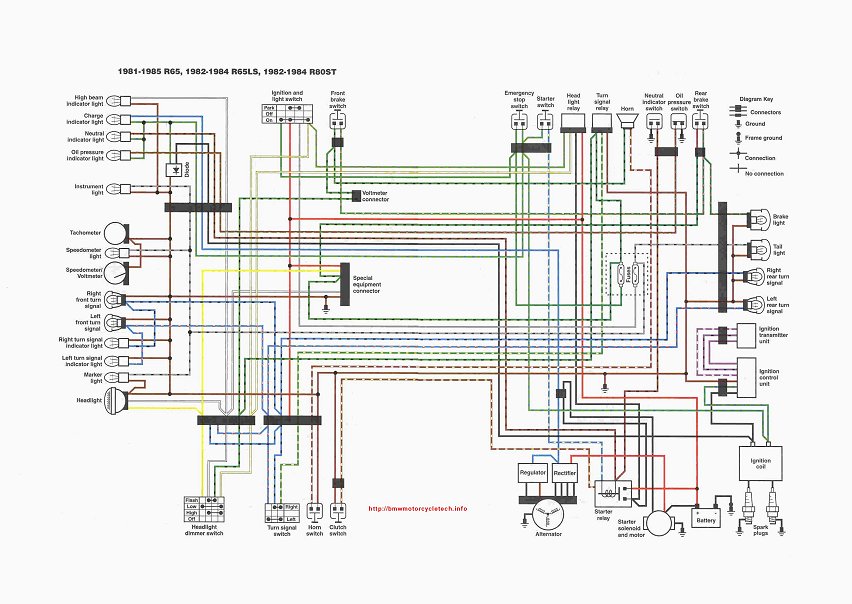 ---
Rev:
10/13/2012: Add QR code, add language button, update Google Ad-Sense code
2013: Remove language button due to scripting conflicts
03/18/2016: Update meta codes, sharpen images with changed resolution, fonts, layout, EURO version link, etc.
10/14/2016: Metas, scripts, layout, borders, html cleanup.
Return to Technical Articles LIST Page
Last check/edit: Wednesday, January 17, 2018