The advertisements above are Google-provided.
Clicking on them and clicking on things inside
those advertisements helps support the Snowbum website.
...AND....and thanks for your donations!
Snowbum's Lake Tahoe house is for sale!
https://bmwmotorcycletech.info/alma-4-sale.htm
We are, ever-so-slowly it seems, moving to a smaller house, a rental, in Carson City, NV. ...that is ~30 miles from the Lake Tahoe house.
I intend to rebuild my repairs shop there, in the garage.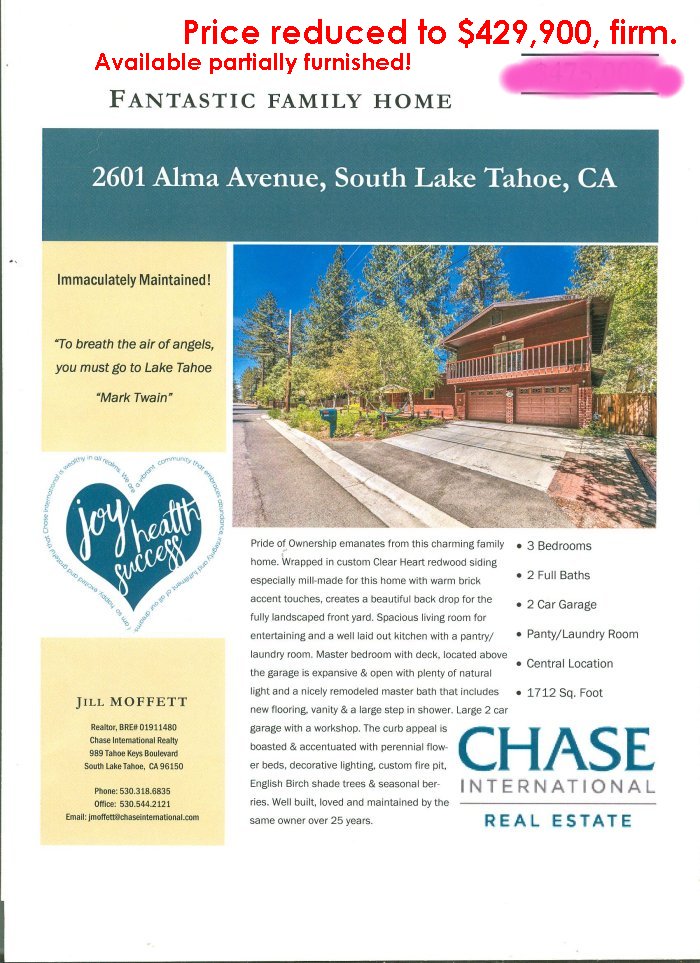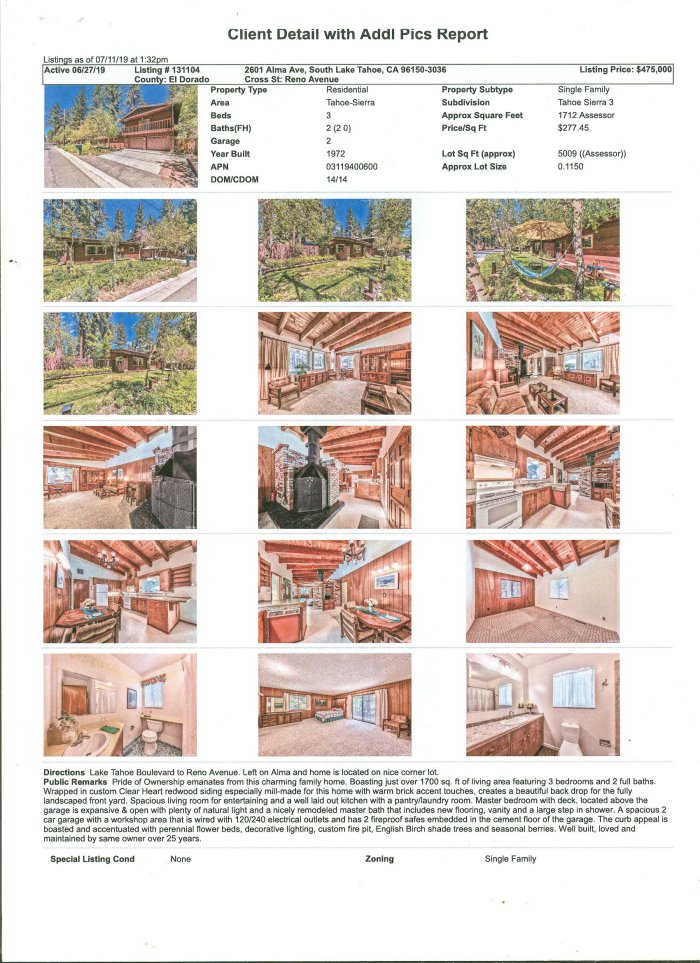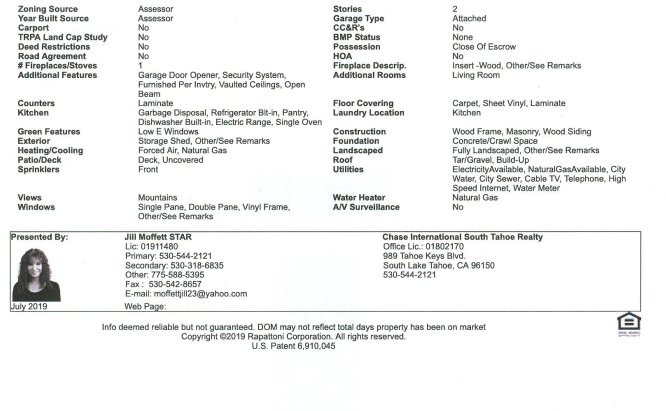 No, the house is not 'tilted' as in the below photo...it was just
the angle by the lousy photographer (ME!).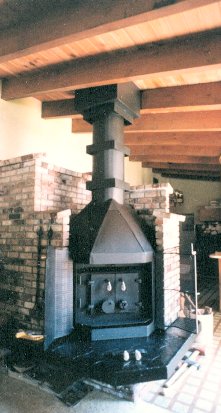 Additional notes about the house and property:
All work was done to-Code, with permits. One of the highlights of this home is the yard with solar-lighted posts, giving a mini-estate look; and, the landscaping. The front yard is equipped with two automatic sprinkler systems. A second, and major highlight, is the REAL redwood exterior. This was specially-ordered from a mill, and is CLEAR HEART, re-sawn, tongue and groove. This quality of wood is probably unavailable at any price these days. The house is on a full foundation, and there is a fairly deep under-flooring area. Two attics. House is equipped with numerous GFI's, smoke detectors, full-alarm system to central office, etc. LARGE triple-pane low-e insulated windows were installed in downstairs areas. The driveway is cement, as is the garage floor. The garage is extra-wide AND extra-deep, two-car. The sketch below is not to scale, and the garage is over 24 feet both directions. VERY extensive workbenches, shelving, etc. The garage is heated from the central system. The garage has 120 and 240 volt service, and there is another 240 volt outlet just outside the garage. One garage door (both are insulated) has a chain-driven standard opener and remote control. The exposed beams in the house are SOLID, not hollow, and are 17" x 4" in the living room, and 14" x 4" elsewhere's. Roof's recently re-done, and the downstairs roof is a double roof, with 3" of solid insulation between them. Fire hydrant across the street from the house. Entire building is wired for cable TV, DSL or Cable Internet, phone outlets, etc. House is only 1/2 mile from central phone office, so DSL internet is excellent; but very high speed cable is available, and the house is wired 'for everything'. Furniture is available. I could write several more paragraphs on what has been done/installed.
I am not sure where/how the County-Assessor-listed 1712 square feet for the house came about. Other than a permitted deck extension, which is quite modest, my own measurements, see sketch I made, below, do not agree with the County Assessor's listing. Note my measurements conclusion at the bottom of this sketch. Over-all, I measured/calculated 2767sqft usable. Alma house footprint (NOT to scale):
---
rev.
Return to Technical Articles LIST Page
Last check/edit: Wednesday, August 14, 2019